WATCH GREENWOOD ONLINE FROM ANYWHERE ON ANY DEVICE.
GROW. SERVE. GIVE. LIVE.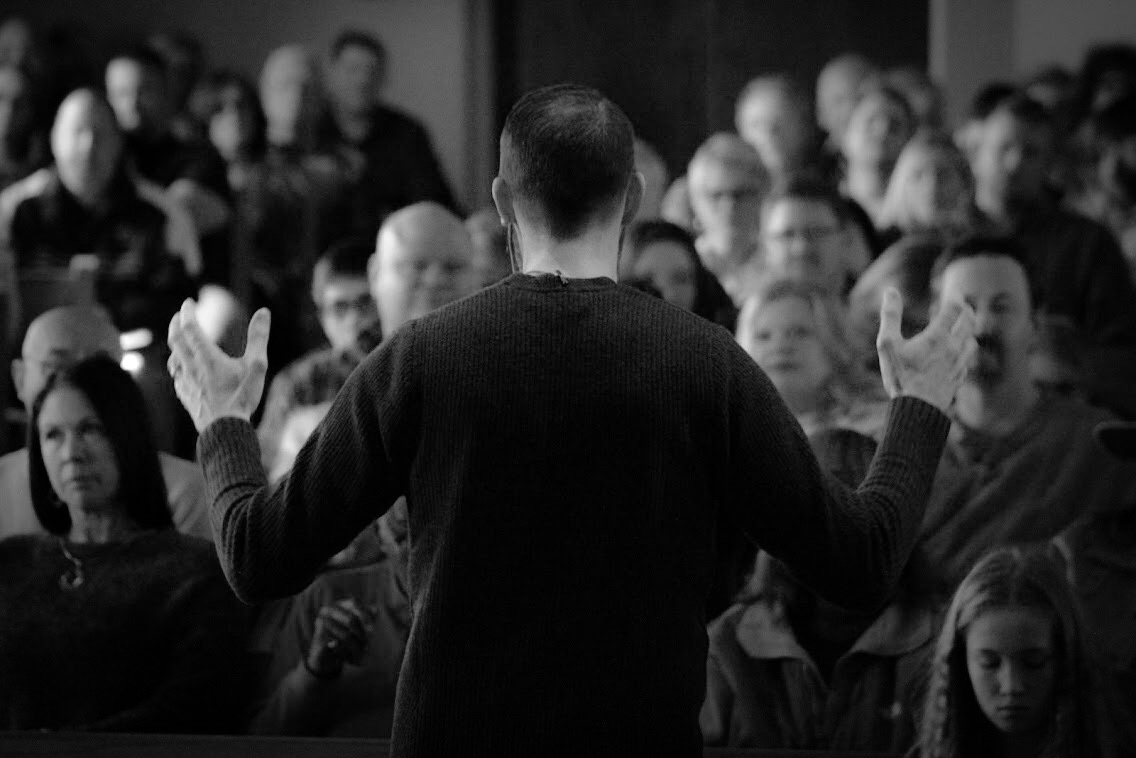 About US
We work hard to be a place that is welcoming and safe for all of our guests. Although we can't meet everyone's preference, our hope each week is for you to leave here wanting to come back. Our goal is to lead people into a growing relationship with Jesus Christ by creating an environment where those attending are led to worship, challenged to connect, and encouraged to embrace the principles and values of God's Word.
Quick Links
Easter at greenwood
Everybody is spending Easter weekend somewhere and we'd love for you to spend it with us! Click on the "Learn More" button and take a moment to RSVP and let us know when you're coming. Easter services are always full and this will help us create the best experience for you and other guests. Infants & Toddlers (Babies - Pre-K) and Children's (K-6th Grade) will be open during both Easter services at 9:00 a.m. and 10:45 a.m.
Sermons
Watch the entire service live on Sunday mornings or go back and catch up on previous sermons.
Connect
Connect meets the third Wednesday of each month from 6:30pm - 7:30pm. This is an opportunity for you to find out who we are and why we do what we do here at Greenwood. You'll hear about ways you can get connected to the life of the church, have an opportunity to meet our pastor, ministers, deacons, and other ministry leaders. You'll be welcomed to ask any questions you may have concerning Greenwood. If you've been thinking about becoming a member of Greenwood, you'll be given the opportunity to join at the conclusion of the class.
Small Groups
Life is better together. Small Groups are an integral part of what we do as a church. It's one of the many ways we intentionally engage in relationships with others and Christ.
Passion Camp 2019
Youth Camp is June 10th - 14th we're going back to Daytona Beach, FL for Passion! This is an incredible week and incredible opportunity for your rising 7th-12th grader. Deadline for registration is May 1, 2019 and slots are limited. First come, first served.
Centrikid Camp 2019
Centri-Kid Camp is an important weekend of the summer for your 3rd-6th grader. Kids camps are a great place for children to learn to follow Jesus, strengthen their faith and grow in relationship with others. For just $100/camper we will spend three days and two nights on the campus of Campbellsville University in Campbellsville, KY, June 21-23. Spots are limited so be sure to register today.
Volunteer appreciation
We appreciate each one of you who serve here at Greenwood. As a thank you, we are taking you out to the ball game. We have reserved your free tickets to Faith & Family Night at the BG Hot Rods Stadium, Friday, May 10th. Mark your calendars now and register to reserve your free tickets. Tickets will be available after our worship service on April 28th and May 5th.